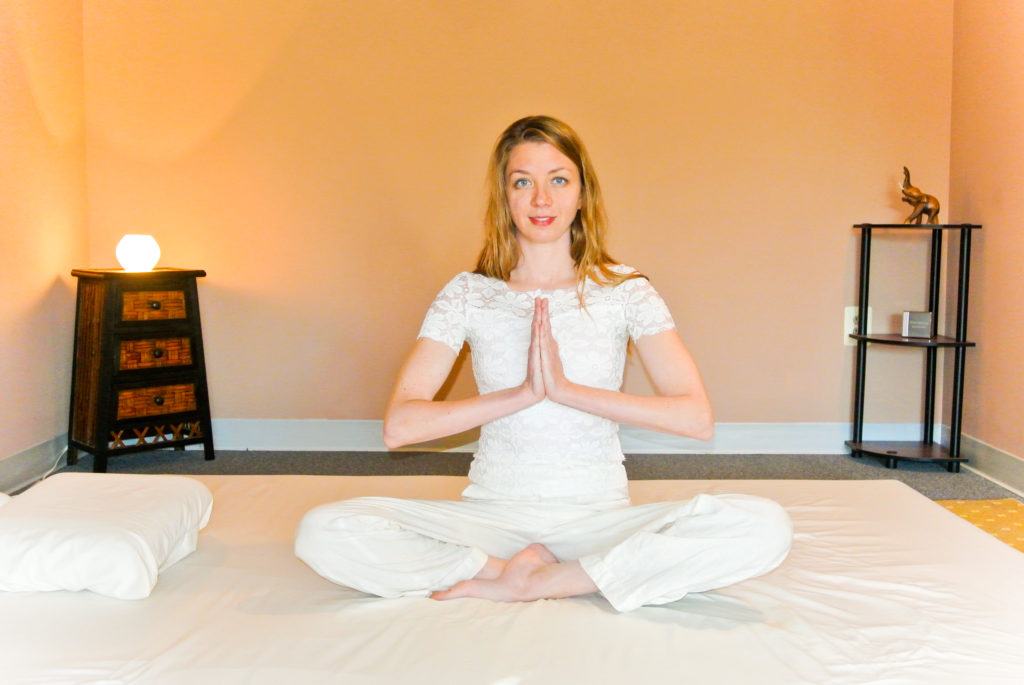 Welcome.

Leslie Ann is a Licensed Massage Therapist and Registered Yoga Teacher specializing in Thai massage. She earned her bachelor's degree from BYU-Hawai'i in 2003. She first learned about Thai massage while living in Thailand in 2005-2006. She went on to study Basic Thai Massage, Intermediate Thai Massage, Advanced Thai Massage, Thai Foot Massage, East-West Massage, Thai Folk Medicine, Thai Element Theory, and Reusii Dat Ton (Thai Hermit Training).

She completed Thai Massage Apprenticeships with Master Sararut Pilakun. She has also studied with Master Aire and Master Song at SVG, a private arm of the Old Medicine School in Thailand; and Master Pichest Boonthumme in Thailand. In the U.S., she has also studied with Steve Brown, Be Kombay, and David Nix.
She trained as a yoga teacher through Yoga District in Washington DC and went on to earn her 500-hr certification through Maya Yoga in Kansas City.
She continued her massage therapy training through the 600-hr Northern Virginia School of Therapeutic Massage program in 2016 and founded Healthy Arts LLC in Kansas City, Missouri.

Leslie Ann also takes pride in speaking and studying the Thai language. She has held workshops and classes for people with Thai family members as well as Thai massage students who are preparing to travel to Thailand.